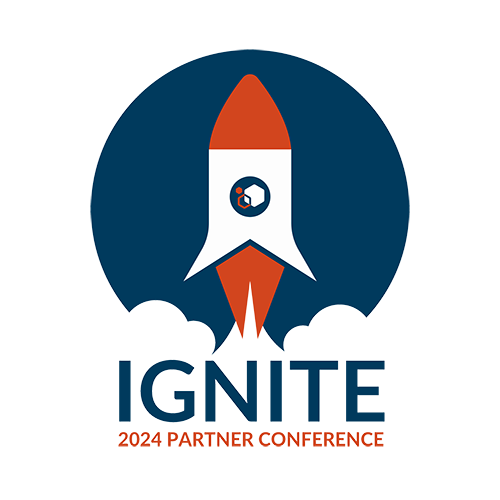 Blasting off to the LiveRez 2024 Ignite Partner Conference
Welcome to the 2024 LiveRez Partner Conference, "Ignite" – the event that will revolutionize the way you think about vacation rental management. Join us at the stunning Hyatt Regency Lost Pines Resort and Lodge in Lost Pines, Texas, from April 8-10, 2024, for an immersive experience filled with inspiration, education, and unparalleled networking opportunities. Ignite is exclusively designed for LiveRez Partners like you, dedicated to igniting their business growth and taking their vacation rental operations to new heights.
Ignite Your Success
At the 2024 LiveRez Partner Conference – Ignite, we believe in fueling your success as a LiveRez Partner. Get ready for three action-packed days of educational sessions, hands-on bootcamps, and engaging discussions that will empower you with the tools and knowledge to ignite your business growth. Our carefully curated agenda will cover crucial aspects of vacation rental management, including revenue optimization, marketing strategies, guest satisfaction, technology advancements, and leadership development. Ignite your potential and pave the way for unparalleled success in the vacation rental industry.
Network with Industry Leaders
2024 LiveRez Partner Conference – Ignite provides a unique platform for you to connect with fellow LiveRez Partners, industry leaders, and vacation rental experts. Imagine the power of sharing insights, experiences, and challenges with like-minded professionals who understand the intricacies of the industry. Take advantage of networking breaks, bootcamps, collaborative sessions, and social events to build lasting relationships and unlock exciting opportunities for collaboration and growth. Be part of a vibrant community of vacation rental professionals who are dedicated to shaping the future of the industry. Get ready to ignite your network and let your connections soar!
Experience the Hyatt Regency Lost Pines Resort and Lodge
Prepare to be captivated by the breathtaking surroundings of Lost Pines, Texas, and indulge in the world-class amenities of the Hyatt Regency Lost Pines Resort and Lodge. Nestled amidst the natural beauty of the area, this luxurious venue offers a tranquil retreat where you can immerse yourself in learning, networking, and relaxation. From exceptional dining experiences to rejuvenating spa treatments, the Hyatt Regency Lost Pines Resort and Lodge provides the perfect setting for you to recharge, connect, and ignite your passion for vacation rental management.
Registration Details
Registration for Ignite is now open! Don't miss this exclusive opportunity to be part of the vacation rental industry's most anticipated event of the year. Early bird discounts are available for a limited time, so secure your spot and be ready to Ignite your business growth. Stay tuned for updates on our exceptional lineup of speakers, detailed session schedules, and additional program highlights. Get ready to join a dynamic community of vacation rental professionals who are committed to excellence and success.
Ignite your vacation rental business at the 2024 LiveRez Partner Conference. Mark your calendars for April 8-10, 2024, and get ready to ignite your potential, connect with industry leaders, and experience the transformative power of knowledge and networking. Stay tuned for more information, and be prepared to embark on a remarkable journey towards vacation rental success. Let's Ignite together!
Igniting the next era of vacation rental software